Products tagged with 'hospital trolley'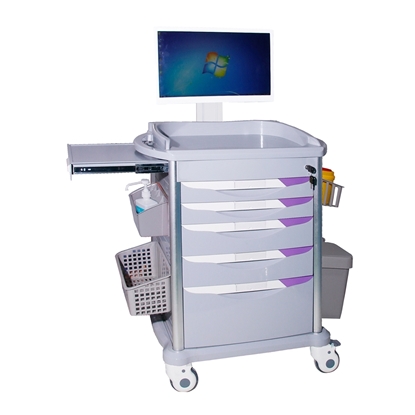 This mobile cart features integrated cable management and a power system for a computer and is designed to meet the ergonomic requirements of most users while either sitting or standing. Its intelligent and ergonomic design promotes efficiency and easy usability by the caregiver. Now, this advanced computer cart is a popular and essential applied instrument while healthcare professionals need to quickly find reference or record patients data during the ward round, emergency treatment or any other related conditions.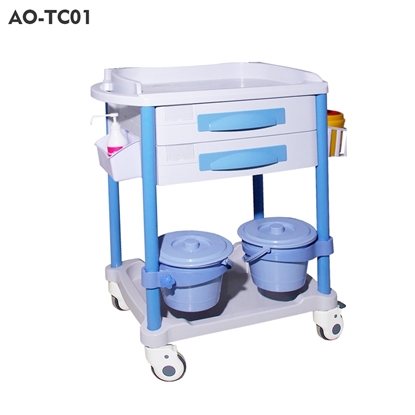 It is a highly convenient and multi-functional treatment cart. This trolley cart is constructed with a medical-grade polymeric structure to provide maximum hygiene and easy cleaning. This movable cart is designed to help paramedics transfer medical instruments and process quick treatment for patients.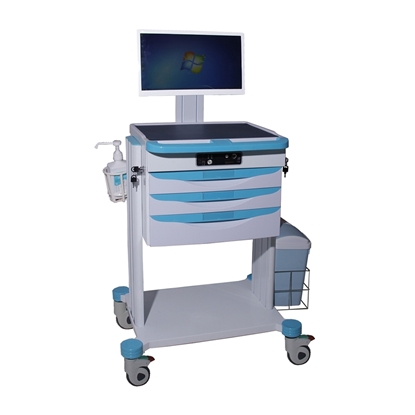 This integrated trolley adopts innovation technology of anti-rust and anti-collision which allows it sturdy and durable for long-term use. This integrated computer cart is designed to optimize point-of-care service and patient care. It perfectly blends computer intelligence and human power to deliver upgrade options and high efficiency for the professional medics.